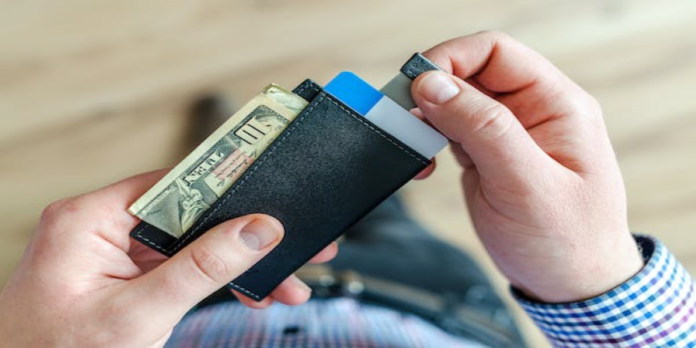 Wallets play a major role in our daily lives. With it, we can keep important items like cash, credit cards, ID cards, and more. In essence, it helps us stay organized throughout the day. So, ladies, if you're at a crossroads on what to get your man as a gift, you should go for a wallet. Doing this sends him a signal that you care about making their daily activities so much easier. Besides this, let's walk you through four other reasons why a wallet is a perfect gift idea.
It's Durable
You don't want to give him something he would need to change in a few months. Wallets don't fall into that category because they are durable, and a regular wallet has a shelf life of two to three years. Some special wallets can even last more than that, and we all know that we often use these items well past their expiration date. So your significant other won't have to worry about replacing your gift anytime soon, and he can always remember you whenever he uses it.
A Wallet is Personal
A wallet is a personal item; it's a vital part of our daily activities since it contains some important things. So, giving your man a wallet will make him feel like he's carrying a piece of you along with him. Whenever he takes it out to use, he will always remember that you got him the wallet, and a smile might even creep onto his face when he remembers. This can help fortify the bond between you and your partner.
It's Easy to Select
Unlike some gifts, it's easy to select what kind of wallet you want to give your man. If he has one that he's currently using, you can check it and try to get him the same thing or something even better. There are different kinds of wallets on the market, such as a bifold wallet, pop up wallet, credit card case, and more. You can check out the different kinds of wallets available and get one, especially if it matches what your partner has been using.
In terms of color, to be on the safer side, you can opt for neutral colors like black and brown. However, you know what your man prefers, so if you believe he'll love a bolder color, you can choose that too.
It's Affordable
One of the great things about a wallet is that it's affordable, so you don't have to break the bank when getting one for your significant other. True, luxury brands can be outrageously expensive, but you can always get cheaper quality wallets. Sometimes, the only thing a luxury brand offers is its name, so if you can get a similar option at a lesser price, then it's wise to do so.
Conclusion
You can never go wrong with wallets. They are simple and classic, yet fashionable and functional. Seeing as this item ticks all the boxes, there's no reason why you shouldn't get one of these beauties for your significant other. Get your man a wallet and watch him appreciate it every time he uses it.