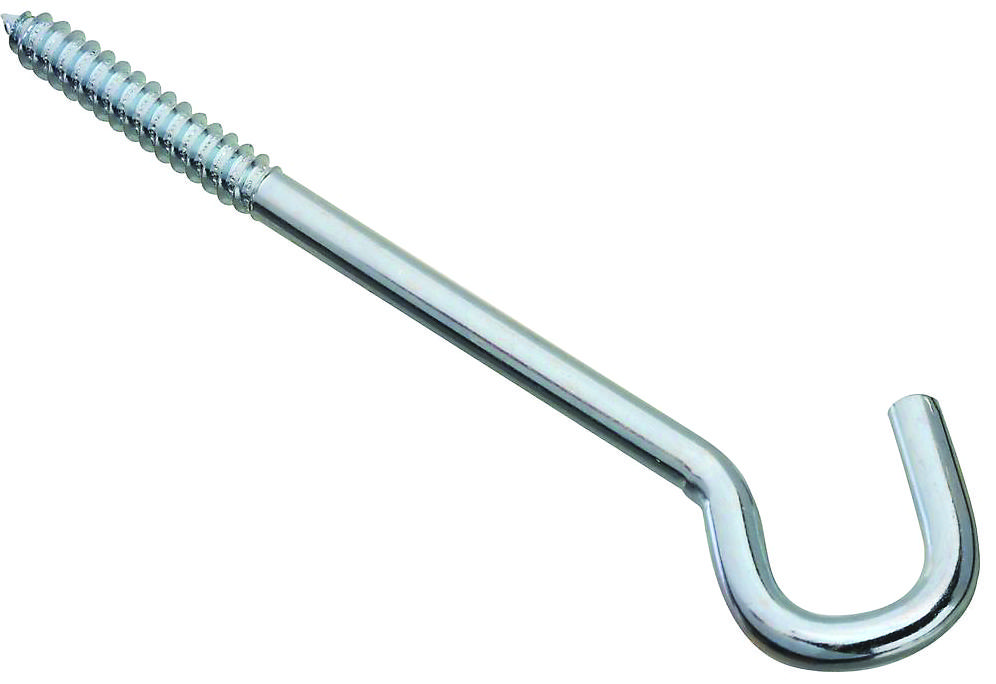 Ceiling hooks can come in handy for hanging items in your closet, living room, basement, garage, and more. However, when you first install ceiling hooks, it can seem like an overwhelming process. That is why we've broken it down into manageable steps to help you get the job done quickly and easily! Our article will walk you through choosing the right ceiling hook to measuring your space and finally how to installing them.
What are Ceiling Hooks?
Ceiling hooks are a great way to decorate your home or office without damaging the ceiling. They come in various sizes and colors and can be used for multiple purposes, from hanging plants to holiday decorations. They are the perfect technical solution for helping you make the best use of your extra ceiling space and make your place look more happening.
Types of Ceiling Hooks
Several types of ceiling hooks are available on the market, each with its own set of benefits. Here are a few of the most popular types:
Screw-in hooks: These are the most common type of ceiling hook. They're easy to install and can be used for a variety of purposes.
Toggle bolts: Toggle bolts are ideal for heavier objects.
How to Install Ceiling Hooks?
Installing ceiling hooks can be a fun ride if you follow these given steps considerably:
Step# 01: Evaluate the Weight of the Item You Have To Suspend
The first step is to evaluate the weight of your item. This will help you determine what type of ceiling hook you need. You can use a small metal hook if your item is under 20 pounds. You can use a medium-sized plastic hook if your item is between 20 and 50 pounds. And if your item is over 50 pounds, you should use a large-sized screw hook.
Step# 02: Locate the Right Spot for Your Ceiling Hook
You'll want to find a spot on your ceiling that is close to where you'll be hanging your object. It's also essential to make sure that the chosen spot can support the weight of your object. Once you've found the perfect spot, use a pencil or marker to lightly trace an outline of the hook onto the ceiling.
Step # 03: Dig the Hole
Before you can start hanging pictures from your ceiling, you need to install the hooks that will support them. The process is simple, but it does require a little bit of prep work. First, you'll need to gather your supplies. You'll need a drill, a screwdriver, some screws, and ceiling hooks. Then, you'll need to find the studs in your ceiling. This is where the screws will go to hold up the hooks and the pictures.
Step# 04: Install the hook and hang your decoration piece
Once you are done finding the center of the room, drilling, and creating a hole at the mark on the ceiling. You can now screw in the ceiling hook until it is secure. It is time to hang your decoration piece from the hook and enjoy!
How Can Use A Ceiling Hook in Different Ways?
Hang a plant from a ceiling hook to add some greenery to your space.
Use a ceiling hook and some twine to create a unique wall hanging.
Suspend a lantern or other light fixture from a ceiling hook for an elegant touch.
Hang a wreath or garland from a ceiling hook to decorate for the holidays.
Use a ceiling hook and some wire to create a makeshift clothesline for drying delicates or air-drying herbs.
Conclusion
Whether you're looking for a place to hang a plant or want to spruce up your décor with some new artwork, ceiling hooks are a great way to do it. They are easy to install, provided you have a little technical knowledge of things, and make it for an excellent ceiling decoration arrangement. Just follow these simple steps and you will be done in no time.