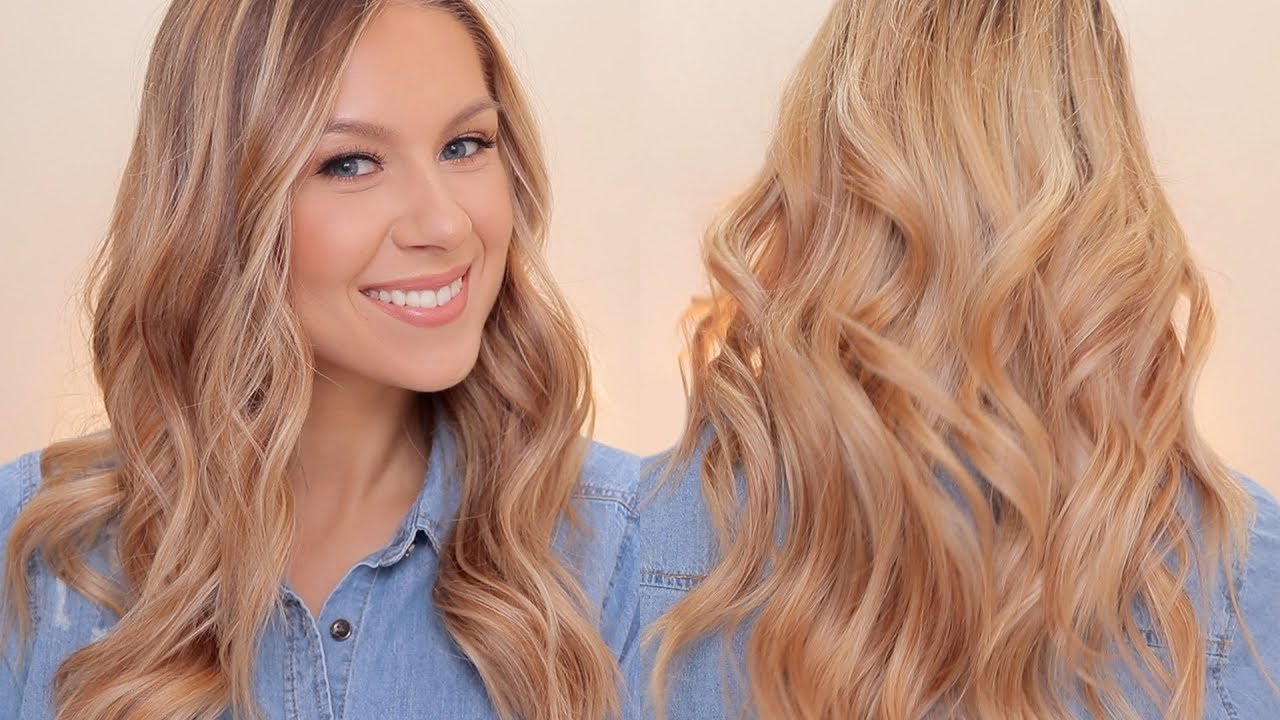 There is new, hot hair trend in the market, and it is taking over for good. The loose deep wave hair is a combination of deep wave and loose wave hair. One factor contributing to their immense popularity is that they are extremely easy to take care of and maintain as compared to other hairstyles.
So, if you lead a busy life and are looking for a low maintenance but chic hairdo for the daily routine, loose deep wave is the perfect choice for you. Read on to find out the steps you should take to look after this hairstyle.
Cleaning – How to Wash and Shampoo?
Washing and cleaning hair properly is the most important step in maintaining your luscious weaves of loose deep waves. The frequency of washing hair will depend on your scalp. If you have an oily scalp, you can wash every other day. For a dry scalp, wash only once a week and at least once every two weeks.
Pick a mild shampoo without harsh additives for your waves. Use a pre-conditioning treatment or a moisture-rich leave-in conditioner to ensure lots of moisture for the hair. Before washing, detangle hair properly by using your fingers as a comb and massage the shampoo gently.
Don't be rough with your hair and use a soft towel to gently blot up the water. Make sure not to wrap your hair up or rub the towel strongly. It is better to let the hair air dry than use heat.
Tie Up the Hair in a Soft Bonnet
To prevent your loose deep wave from getting messed up when you sleep or from breakage and damage, you can tie your hair up in a silk or satin cloth to make sure you wake up with seamless hair. You can also tie your hair on the side in a ponytail or some other way. The goal here is to not sleep over your hair directly. This way you won't have to spend hours next day sorting out tangled hair.
Dying and Bleaching
Whether you are using hair extensions or have your own hair, you can technically dye and bleach the loose deep wave, but it is not recommended that you do it on your own at home. You should avoid having to use chemicals on your hair completely if possible. However, in case you really want to change the color, go to an experienced stylist for dying or bleaching.
Brushing the Wave
Brushing with a normal brush or a paddle brush is highly not recommended. This is because it can mess up your curls and waves. You can use a wide tooth comb to maintain your hair or use lace closures for your extensions to tame your waves. Make sure to go with a wide tooth comb if you must and don't opt for a narrow tooth comb for brushing.
Conclusion
Loose deep wave hair is easy to maintain as you don't need too many products and special treatments every month to maintain its luster. Some basic care tips are just enough to keep the hair in right texture and shape.
Don't do anything harsh, use mild products, detangle carefully, and don't press on the waves while sleeping. Keep these in mind and your waves will take care of themselves.