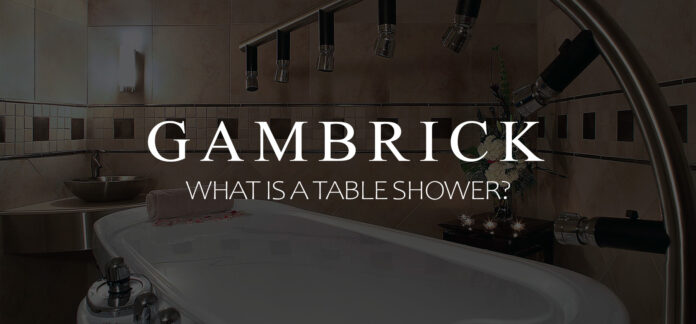 A table shower, also known as a Vichy shower, massage therapy table, hydrotherapy shower table, Swiss shower table, or Scotch hose shower table, is a specific kind of table that has several rain shower heads positioned above it. In order to ensure your complete satisfaction, many beauty salons and massage spas offer packages that include both this service and manual massages.
In the United States, if you go to a beauty salon searching for a table shower, you are referring to something entirely different than what is meant here. Learn about the miraculous process and then put it to use to see the positive effects it has on your health.
How Does Table Shower Work?
Shower curtain rods come to mind when you hear about the construction of a table shower, which consists of five to seven individual shower heads fastened to an extended metal bar. For a massage that also features drainage for the water, the rod is positioned above an unconventional table that is waterproof. You have the option to take advantage of every perk that the table shower has to offer as a component of the hydrotherapy treatment that you receive at a specialized spa.
Imagine treating a large quantity of water at a rate of approximately 13 gallons (50 liters) per minute in the United States. Do you want to spend the next ten minutes lying in a comfortable shallow wet bed while having more than 100 gallons (378.5 l) of water poured over your back during that time?
The therapist will adjust a bar following your instructions in order to direct the flow of water to specific areas of your body. It is possible to get a more comprehensive experience at some spas using a handheld shower head instead of the standard shower fixture.
In addition to that, at your direction, they will alter both the temperature of the water and the pattern of the movements. Due to the strategic placement of the jets, a full-body water massage will be provided in a way that is both effective and relaxing.
Always ask for this treatment to be performed after a body scrub if it is possible, as it will help your skin better absorb the products that were rubbed into your skin earlier. An alternative method for preparing your body for maximum relaxation and enjoyment is to take a table shower prior to receiving a full-body message.
End Thoughts:
A massage can be beneficial for many things, including healing, relieving stress, or relaxing someone stressed out. Depending on the spa you visit, you may experience the benefits of the table shower either before or after the body massage.
Preparation is key, so use the table shower before your massage to get the most out of it. After a massage, you can use a table shower to help remove the oil from your skin. You can do this relaxing experience regularly.