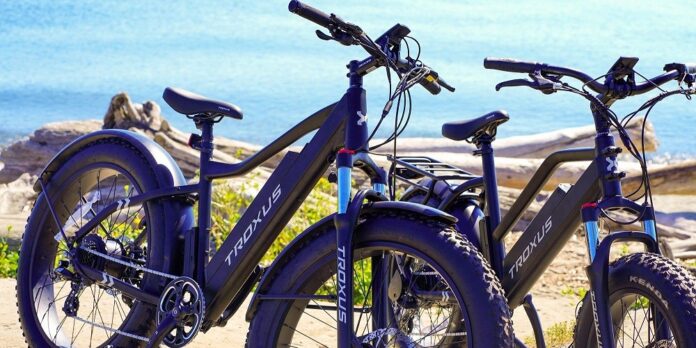 If you've been considering getting an electric bike scooter, you're in luck! This mode of transportation is becoming more popular every day. Whether you want something to get around town or a new way to exercise outdoors, these scooters are great options.
But before you buy one, there are some essential factors to consider. Let's break down seven things you should consider before purchasing an e-bike scooter.
Battery Life –
One of the most important considerations when buying an e-bike scooter is its battery life. This will determine how far and long your scooter can go on a single charge.
Most e-bike scooters have a range of 10-50 miles and a maximum speed of 20mph. However, battery life can vary significantly from model to model, so research before purchasing.
Weight Capacity –
It's also important to consider the weight capacity of the scooter you're buying. Most electric scooters are designed for riders up to 250 lbs in weight, but this varies from model to model, so double-check the specifications before making a purchase.
Quality –
Another factor that you need to consider is quality. Your e-bike must be made of high-quality materials to withstand regular use over time without any issues or risk of damage or injury.
Look at reviews online and do your research before making a purchase decision; this will help ensure that you're getting a quality product that will last many years.
Price –
Of course, price is always an essential factor when making any purchase decision, especially when it comes to something as expensive as an electric bike scooter. There are plenty of models out there ranging in price from $500-$5000+, so be sure to shop around and compare prices before settling on one particular model or brand.
Safety Features –
When it comes to safety features, there are several things that you should look into, such as brakes, lights, reflectors, anti-lock features, and suspension systems which all help ensure that your ride is safe and secure at all times.
Make sure that whatever model you choose has all these safety features; otherwise, it could be dangerous for you and other riders sharing the road with you!
Accessories –
Depending on what type of riding experience you're looking for (e.g., commuting vs. recreational), accessories may be available for your chosen e-scooter, such as bags or racks for carrying items or even extra batteries for longer rides.
Be sure to look into what kind of accessories are available for each particular model; this could make all the difference between having a great ride experience.
Customer Service & Warranty –
Finally, make sure that whatever company you decide on provides excellent customer service and warranty coverage in case anything goes wrong with your electric bike scooter after purchase (i.e., if it needs repairs).
Many companies offer warranties up to 1 year after purchase; make sure that whatever company you choose has good customer service support and provides some kind of warranty coverage so if anything happens down the line, they'll be able to take care of it quickly and efficiently without any hassle on your part.
Final Verdict
Electric bike scooters can provide hours of fun while giving users access to an efficient mode of transportation simultaneously, but only if they're chosen correctly. Considering the factors mentioned above and available accessories, each rider can find their perfect match when searching for their ideal scooter, allowing them many years of enjoyable riding experiences ahead! So what are you waiting for? Get out there and start shopping today.